At GIM analytics we bundle our expertise to offer you services in the fields of data science, software development and online data monitoring. We develop made-to-measure solutions for your data-driven questions around market research, marketing, product management, CRM and business intelligence.
GIM analytics in a nutshell: Our offer as a compact Pdf!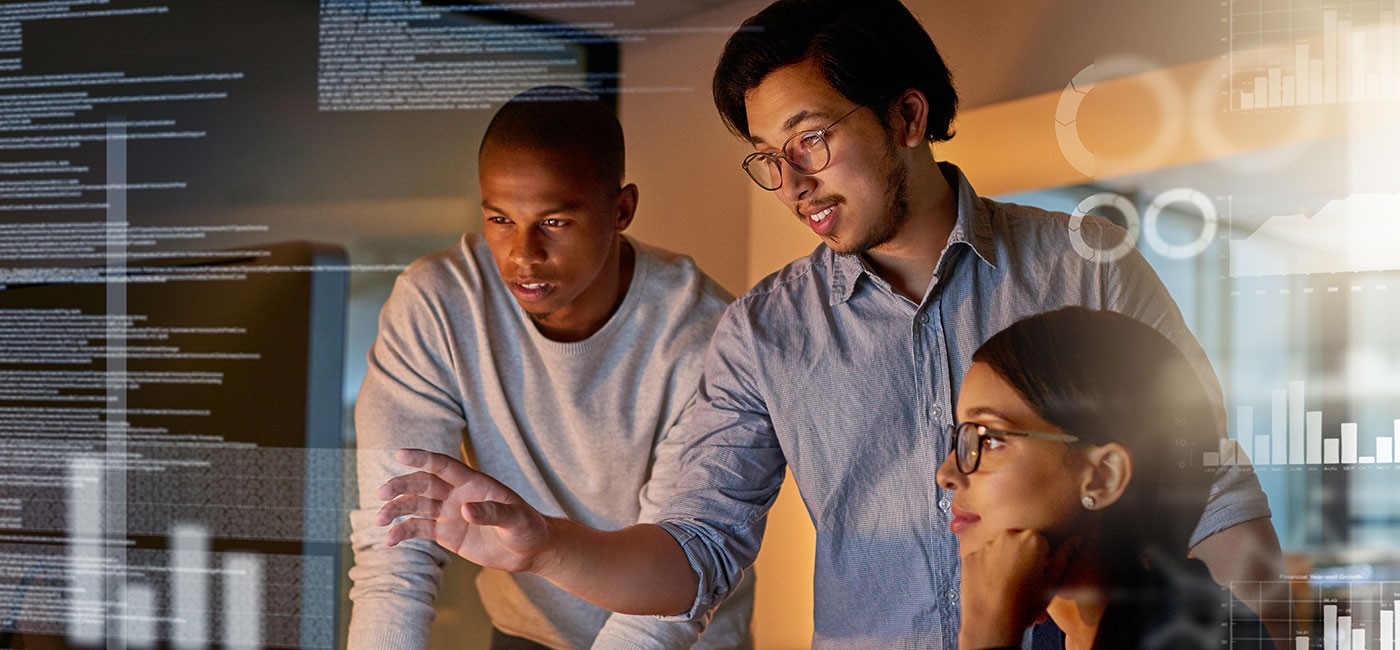 What we believe in
We see ourselves as your expert partner and consultant when it comes to exploiting to opportunities presented by the digital age, without you having to scramble after the short-term trends proclaimed by the big data industry. We love data! But on no account should important business decisions be 'driven' by data and algorithms alone—at least that's our credo.
We see big data and machine learning as a mechanical preprocessor that can contribute to well-founded decisions. On the other hand, they can no more replace human intelligence that they can an awareness of the market and sector.
Unlike many technology providers, GIM Analytics isn't set on a single software solution or specific paradigm: instead we see ourselves as professional experts and researcher/consultants who develop solutions to your complex questions with the help of digital data and modern methods of analysis. We do this by, for example, collating modern big data analyses with primary data collection or by performing a realistic market interpretation of algorithmic results to produce insights of relevance to the client.
We aim to work with and for you to come up with solutions that are perfectly geared to your data-driven questions:
Insight generation We generate for you relevant business insights by conducting integrated analysis of heterogeneous data sources using modern methods from the fields of data science and machine learning. Conceivable data sources are: surveys, social media data, CRM databases, POS-/sensor data, weather data, geodata, and many more besides.
Software development We develop online software solutions tailored specifically to you and your use case. These include dashboards, BI platforms, reporting solutions, analysis and productivity tools, and automation solutions.


Tool and data consulting We support you when it comes to choosing the right software solutions and services for your individual questions (e.g. Social Media Listening/Monitoring).
Online data analytics We optimize your product and service development via early anticipation, analysis and processing of customer opinion and trends. We help you gain useful insights from all appropriate online data sources—from project planning through analysis down to implementation of the results.